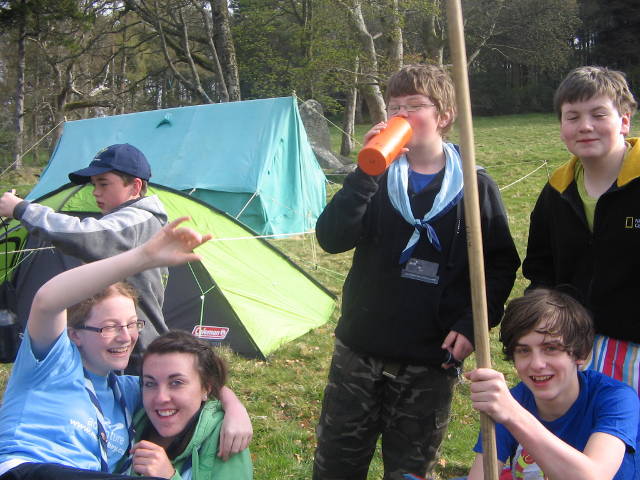 Welcome to the Scout section of the 175th Dublin Scout Group, Castleknock!
We are the 175th Castleknock Scouts. We meet from 8.00 to 9.30 every Monday at Diswellstown Community & Recreation Centre (St Patricks National School).
Weekly Meetings & Activities
During our meeting we do a range of activities such as pitching tents, cooking, first aid, knots and games. These help to train us to be ready to do a range of other activities, such as camping, hiking, raft building, MPCs & Sionnachs etc.
Camping: we have camped all over Ireland & attended several Jamborees (a large national or international camping event). We pitch our own tents, plan menus, cook our own food & clear up. We normally do about 3 or 4 camps per year which could be as short as a night or as long as a week.
MPCs (Mountain Pursuit Challenge): There are 4 of these to complete (one in each Irish Province). We have to carry our own gear & food, pitch our tents and follow a route over a mountain using the skills we have learnt.
Activities: the list is endless. We have done rock climbing, zip lines, archery, orienteering, hikes, raft building, gorge walking, Scout Show etc.
Fundraising: Our annual fundraiser is the 12 Days of Christmas and we all get involved to raise money to help pay for all the equipment we need for our camps (tents, cooking equipment etc)
It's important we all try to be as involved in all the activities arranged. The skills we learn enable us to undertake more challenging & adventurous activities, safely.
We are mixed group of guys & gals and everyone is expected to pull their weight & do their bit.